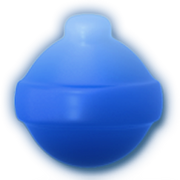 Bottle is one of the main elements in Candy Crush Soda Saga and some fanons, like CCSM, CC071 or T9CCS.
Properties
Similar like Candy Crush Soda Saga, match it with the same candy color to pop and raise the soda level on the board. Each bottle is worth 1,000 points.
T9CCS
Reality
In T9CCS bottles appear at level 256 along with soda. They can however be used to raise the level of not only soda but also juice/red juice/green juice. However, they cannot raise the level of milk.
Sodaworld
In Sodaworld they are already seen at level 1 along with soda.
Insanity
They don't appear at all in Insanity.
C437CCS
They first appear at Level 511 and are only used to raise soda.
Bottles appear for first time in the 1st episode, Tasty Tower. The first level in which they are featured is Level 6. In order levels, can be required to complete the orders.
Gallery
Community content is available under
CC-BY-SA
unless otherwise noted.