Clock Saga - BYOB Saga or Just CCHM4 or in the early stages Candy Clock Saga is one of the fanons made by HM100. It is expected to be the continue of Candy Crush Saga Trumpet and has new and improved graphics.
Release
It is in version 61.3. Bugs should be appreciated
please watch the page to get updates about the Clock
Difficulty
Too Easy
Very Easy
Somewhat Easy
Somewhat Hard
Meltista
Hard
Very Hard
Shadow Hard
Floydly Impossible
Impossibly
Undone
Features
Clocklicous graphics
Hypotek Mode for more combos
Made by using SimpleCrash, a UI initially used in Μπλοκαουτ ΙΙ
Many characters to see (Hector, Sissi, Pipeline, Jelly William Queen, Piñata)
Game Modes
Moveds
Just like moves levels, you have to pass the number of required points in needed moves
Enerckie
Do matches in the energy tiles to increase energy (Up to 10 to get an explosion)
Roses
Move the roses in the exits to collect them (Currently, the UI does not give an icon)
Collcetion
Past objective
Collect the minimum amount of candies needed. Many people know that it requires the 3-star score but actually not.
Current objective
Collect the required items in time
Leo Spread
Just like Jam level in other fanons, you have to spread the rubik Leo (Like purple jam) all over the board
Monkling
Like Cereal level in Super Saga expert that is replaced by in levels with less than 6 colors and is required to make a monkling.
Color Jelly
You have to turn the entire jelly green. In the meter, it shows how much red jellies turned to green

$ (greenjelly - redjelly) / greenjelly $
Colors
Like in other sagas, there're are 8 different colors present here.
Planets
Unlike in other fanons, this fanon has planets. Some are seen:
UI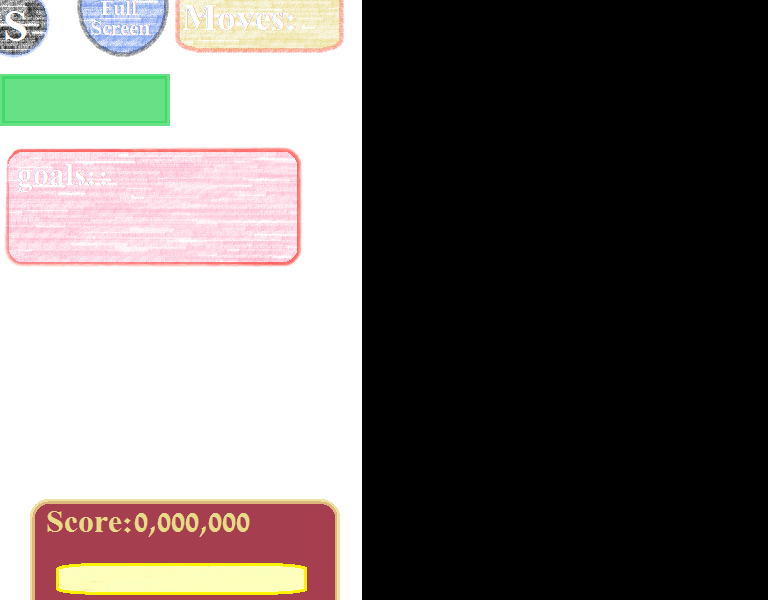 Icons
Characters
Images use 2048x2732 resolution so you have to scale them to a smaller size to use them
Hector
Hector or just Leo is one of the characters in the fanon. He appears at the ening sequence or losing ones. Majorly appears in Marsupilami Series. Also comes from Trompeta Saga in Some wining sequences.
Sissi
Pipeline
Jelly William Queen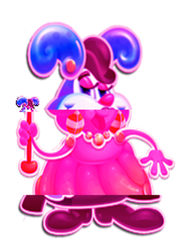 Jelly William Queen or just William Queen or briefly William is a major character. He appears on level tips (Tutorials) and gives helpful tips. He is a mix of Jelly Queen and Liquorice Larry at the same time in pink based color
Piñata
Alonzo
Community content is available under
CC-BY-SA
unless otherwise noted.